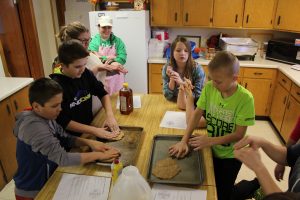 Our 5th and 6th grade youth come to the church on Wednesdays from 3:15pm to 5:00pm.
Each week students gather for snack, large group time and small group time with games and Bible lessons using the Connect curriculum.
5th grade students take part in first communion instruction during this time as well.